The GRIEB & BENZINGER luxury watch brand did not wait long after its introduction the previous Black Tulip Sabudha and Green Inspiration watches as a tribute to the culture, traditions, and spirit of the Middle East. Within less than a month, the company introduced a new strikingly elegant and luxurious watch – the GRIEB & BENZINGER Pharos Al Arab Imperial model. This presentation of a new Middle East-inspired watch model by a reputable German watch producer may well be a result of a high demand for the previously produced GRIEB & BENZINGER luxury watches made specifically for the customers of this region. This July, the company has one more novelty to please and surprise the Middle Eastern connoisseurs of luxury watches – the GRIEB & BENZINGER Pharos Al Arab Imperial watch model going further than its predecessors in reliability, design, functionality, and elegance.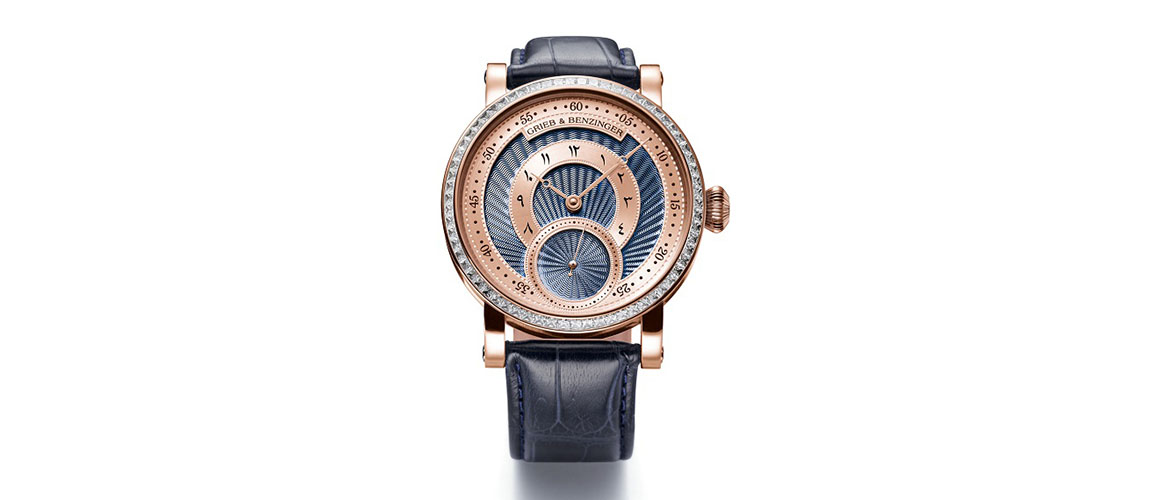 The GRIEB & BENZINGER Pharos Al Arab Imperial watch may indeed be considered an item of luxury watches individually designed for sophisticated watch connoisseurs of the Arab world. Its design was inspired by the Arabian Sea, a very beautiful and picturesque highlight of the UAE. An association with the Arabian Sea is felt in the textured, deep blue design of the dial shimmering in the light like the waves of crystal clear water. Arabs are fond and proud of the Arabian Sea, and even the most luxurious places symbolizing the United Arab Emirates, such as the Burj al Arab, the globally famous skyscraper, have many elements of design made in mild blue tones reminiscent of the sea waters. Hence, it is not surprising that a new iconic luxury watch by GRIEB & BENZINGER was made in blue tones, revealing one more element of the Arab culture and values.
The astounding GRIEB & BENZINGER Pharos Al Arab Imperial watch is presented with a luxurious set of features to satisfy the most demanding Arabian customers. It features a solid 18k rose gold case elegantly hosting 66 Princess-cut diamonds incrusted into the watch's bezel. The upper dial of the watch stylized in the form of a regulator is equipped with elegantly painted Arabic numerals, which are in a perfect fit with the handcrafted guilloche dial of aquamarine color changing the shades of blue at various angles of light falling on it. In terms of technical complications, the GRIEB & BENZINGER Pharos Al Arab Imperial is a dignified representative of luxury watches having much to offer to both fans of posh, attention-grabbing watches, and to those appreciating the internal filling of the watches above all.
The watch possesses manually wound movement equipped with a three-quarter plate with a blue platinum-coated base plate. The overall design of the watch is made in line with the best GRIEB & BENZINGER traditions, including the hand-guilloche skeletonized case back and a manually made engraving of the brand's name. Needless to say, the price of this posh novelty by GRIEB & BENZINGER corresponds to the marvels it offers – the watch normally retails for €82,000.